Nationals Are A Key Building Block To Paris 2024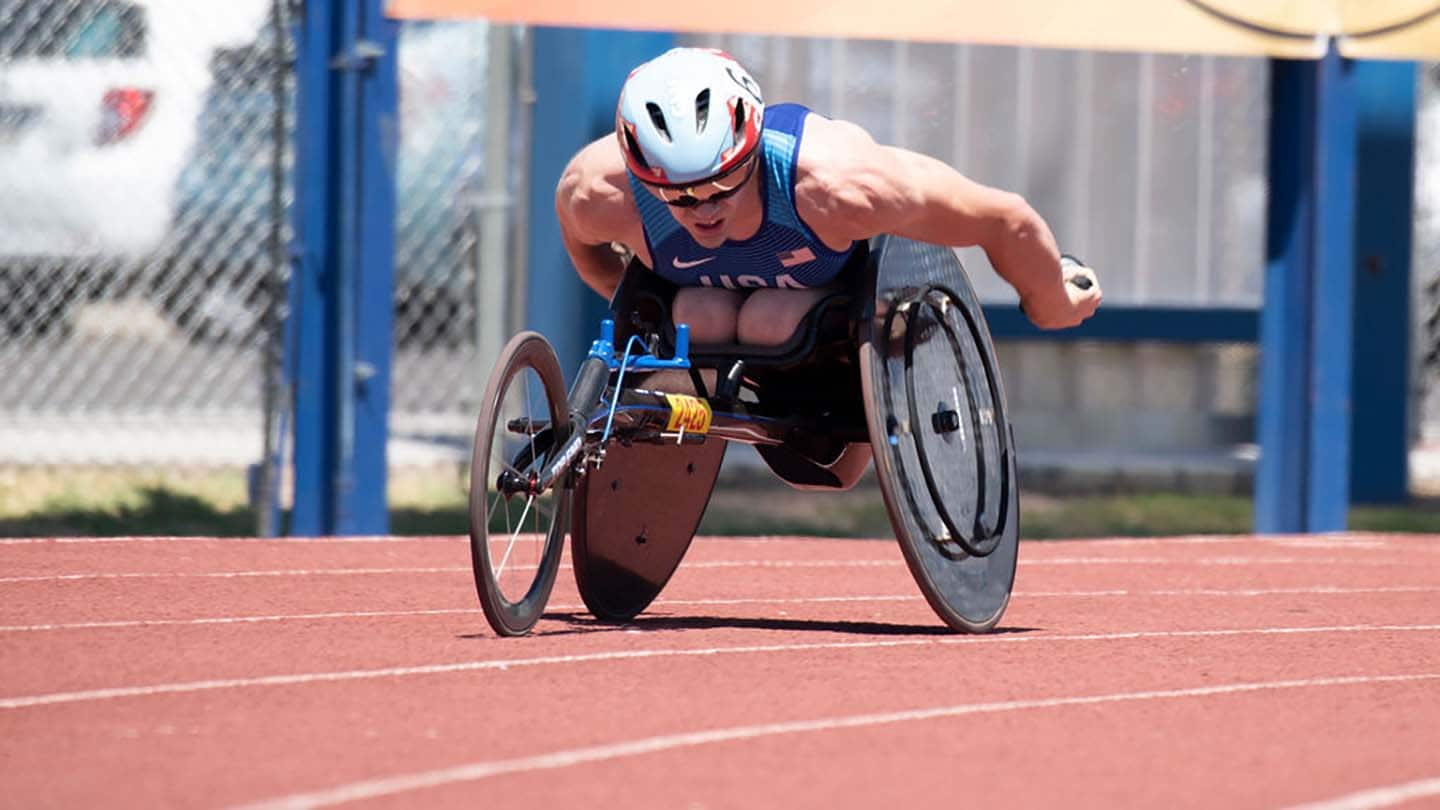 Momentum, if not greater stakes, is on the line for the country's top Para track and field athletes at this weekend's national championships.
Whereas the year after a Paralympic Games typically features a track and field world championships, with the national championships serving as a selection meet, this year nationals serves as the biggest championship for the American athletes.
Though that's a bit of a bummer for some of the athletes, it doesn't mean the season lacks importance, says Joaquim Cruz, the resident Para track and field coach at the Chula Vista Elite Athlete Training Center for the U.S. Olympic & Paralympic Committee.
"You want to take advantage of the momentum you built to the Paralympic Games," said Cruz, himself a three-time Olympian for his native Brazil who won the 800-meter gold medal in 1984. "For any athletes to shut down after the Paralympic Games, that's very unusual. That should never happen, never."
It's happening for some athletes this year due to the lack of the world championships. Originally scheduled to take place in the summer of 2021 in Kobe, Japan, the world championships were initially postponed to 2022 as part of the larger restructuring of the global sports calendar due to the pandemic. However, earlier this year the local organizers postponed the event again, again citing the pandemic.
The Kobe world championships will now take place in May 2024 — following the regularly scheduled 2023 world championships in Paris.
That makes this weekend's 2022 U.S. Paralympics Track & Field National Championships presented by Toyota the highest level of competition for many athletes this year. While some athletes are taking the year off to recover from the marathon that was 2020 and 2021, more than 25 Paralympians who competed in Tokyo will be in Miramar, Florida, this weekend competing for national titles.
That includes plenty of medalists form last summer's Games, including Cheri Madsen, Brittni Mason, Hunter Woodhall and Daniel Romanchuk, among others.
Regardless of whether a bigger meet awaits these athletes after nationals, Cruz still embraces the uniqueness of the event.
"The nationals is like our get-together, only Para athletes in one place competing, and it's kind of special," he said. "It's our national championships and some of these new athletes who went last year, they're going to come back and participate at the nationals."
Cruz noted that almost half of the team that competed in Tokyo were first-time Paralympians. That includes Mason, who won a gold and two silvers apiece last summer and is arriving in Florida after a successful outdoor season.
She is coming off two wins — in the 100 and 200 — at the World Para Athletics Grand Prix in Paris last weekend. She won the 200 in a grand prix event in Dubai this past March as well.
Gianfranco Iannotta, Jessica Heims and Samantha Heyison are also competing this weekend after having won medals in Paris last week.
Heims, a two-time Paralympian, opened the season by setting a new discus world record in the F64 classification at the Drake Relays in her home state of Iowa.
For the up-and-comers, the national championships can represent a major milestone.
Mason, for example, won her first world title in 2019 and made her first Paralympic team in 2021 despite never having competed in the national championships.
Plenty of other debutants from Tokyo will be competing this weekend. That includes Hannah Dederick and Jonathan Gore, who each picked up at least one gold in this year's Desert Challenge Games last month in Arizona.
But there are still athletes who won't be building off the momentum of Tokyo. Cruz said he has athletes who opted out of competing at nationals because there was no national team to make.
While the lack of world championships may dilute the importance of nationals to some, Cruz emphasized that it is still a massive event for the over 80 track and field athletes who will be competing this weekend as they build toward back-to-back worlds before the 2024 Games in Paris.
"No world championship, no priority," Cruz said. "I told them, I don't understand why you are not going, because at this time next year, you are going to be looking for competition like this and preparing for opportunities like this one."