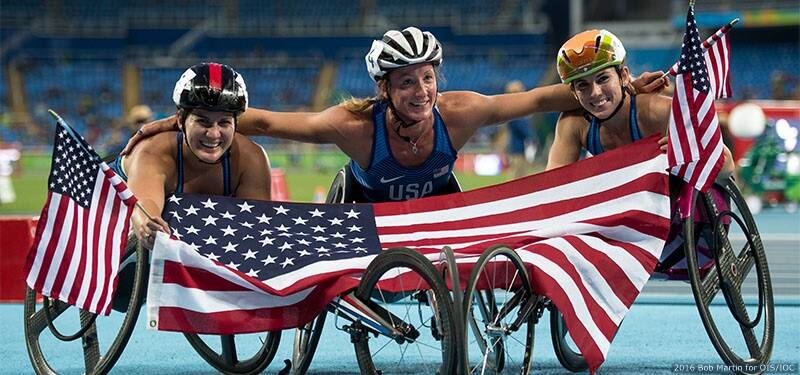 Chelsea McClammer (left), Tatyana McFadden (center), and Amanda McGrory (right) celebrate a U.S. sweep at the Rio 2016 Paralympic Games.
U.S. Paralympics Track & Field National Records
Current American, Americas and world records for men's and women's events are available in the forms below:
If there is a discrepancy in the National Records please click here to fill out our records discrepancy form.
World Records
World Records can only be set at WPA approved competitions in which a doping control officer is set up in advance. There is no on call testing allowed for World Record validations. If you are close to breaking a World Record in a Paralympic Games event for your classification please reach out to us at USParaTFInfo@usopc.org at least 4 weeks in advance of your approved competition to discuss options. World Records can always be set at Grand Prix competitions, National Championships and U.S. Paralympics Trials competitions.
Click here for Americas Regional & World Records on the World Para Athletics website.
If a World Para Athletics (WPA) record is set, all forms and supplemental documentation must be submitted to Sherrice Fox at USParaTFInfo@usopc.org within 24 hours of the record.