Gardner, Malkamaki Take Americas Records on First Day of National Championships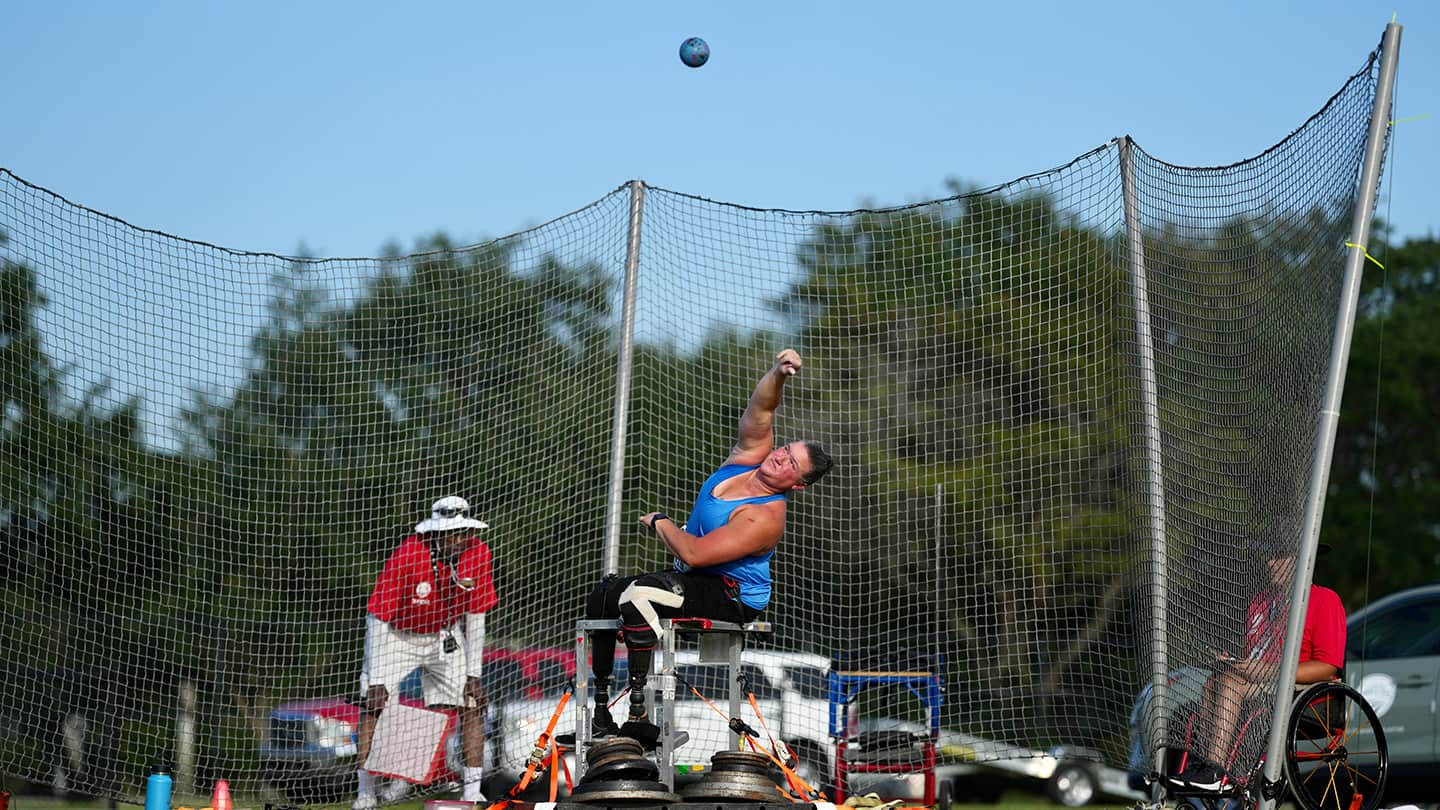 MIRAMAR, FLORIDA – Retired Army sergeant Christy Gardner (Lewiston, Maine) and DePaul University athlete Noelle Malkamaki (Decatur, Illinois) had impressive starts to the 2022 U.S. Paralympics Track & Field National Championships presented by Toyota with each breaking an Americas record in the women's shot put F57.
"I feel not too bad," Gardner said. "I've been spending a lot of time rehabbing the elbow and taking a lot of time off, so I think the rest really helped. I can't wait to come back better and stronger as we go. It was nice to have the short season for rest and recovery but going forward we've got to put in a lot of work to get ready for next season."
The first night of the season's grand finale saw a mix of veterans and newcomers hit the national stage with Paralympian Hannah Dedrick (Mead, Washington) and Paralympic champion Daniel Romanchuk (Mount Airy, Maryland) grabbing top spots in the women's 800m T53 and men's 800m T54 respectively. Dennis Ogbe (Prospect, Kentucky) took the top spot in the men's spot put F57 while Grant Weighall (Wetumpka, Alabama) took the men's long jump F13-38 title.
"I thought it was a pretty fast race and I got a PR," said Dedrick. "First race of today but more to come. I'm seeing where I am at with this race and [use this] with what I want to work on."
"The track is nice and old, so we like that," said Romanchuk. "The older it is usually the hard we get so it helps get faster times. Not sure what the rest of the competition is going to hold."
Competition returns Friday, June 17 with a double session day at the Ansin Sports Complex beginning at 9 a.m. ET. Paralympians Jarryd Wallace, Jessica Heims and Michael Brannigan. For full results, click here.
June 16 results:
Men's 800m T54
1. Daniel Romanchuk
2. Valera Allen
3. Dustin Stallberg
Men's Long Jump 13-38
1. Grant Weighall
2. Markeith Price
3. Sam Winter
Women's Shot Put 35-46-64
1. Noelle Malkamaki
2. Ella Rodriguez
3. Kira Stevens
Men's Shot Put 53-57
1. Dennis Ogbe
2. Anthony Pone
3. Khalid Jlidat
Women's Shot Put 34-57
1. Christy Gardner
2. Beth Grauer