Landry takes silver, leads Team USA in day four of track and field competition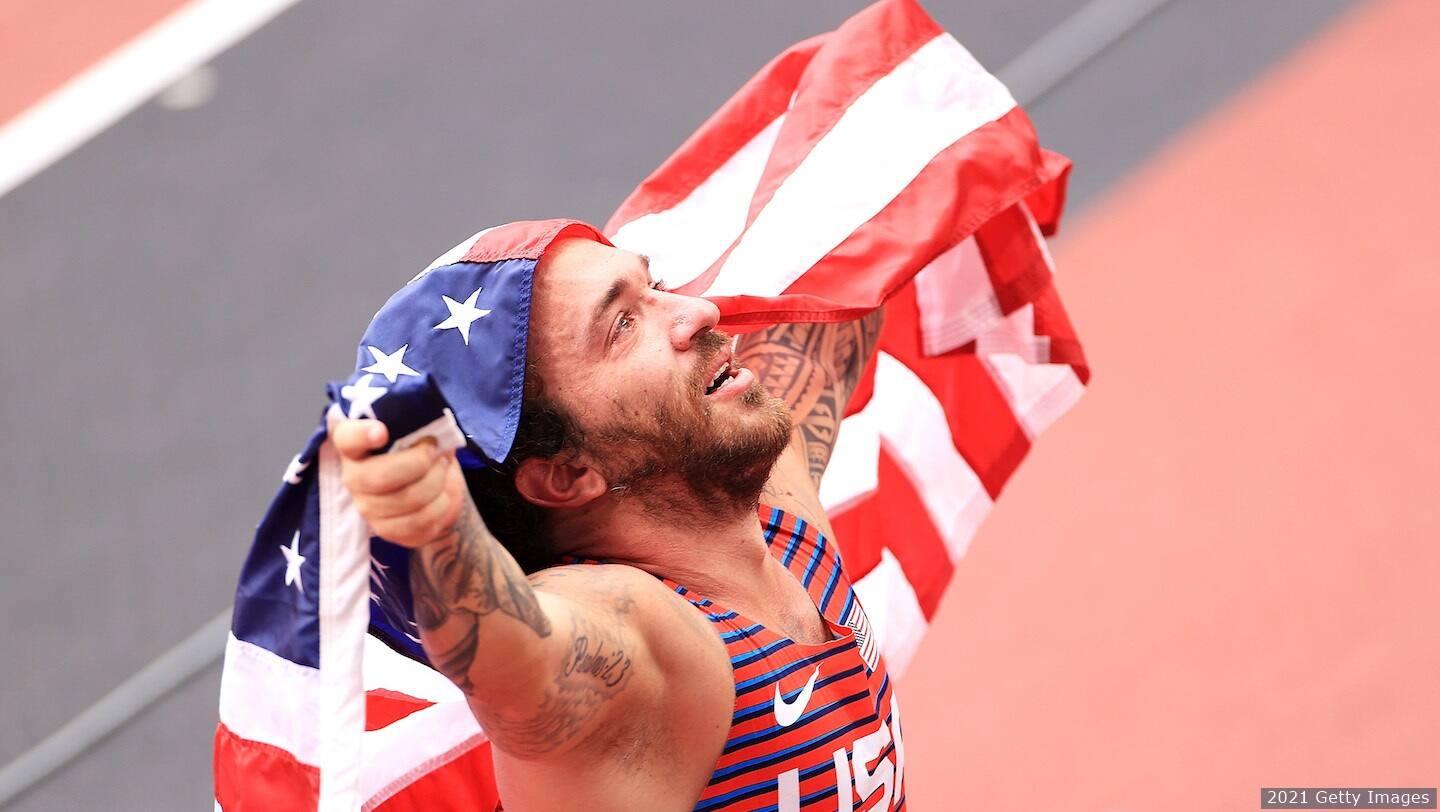 TOKYO, Japan – Hagan Landry (Delcambre, Louisiana) made his Paralympic debut in a big way, throwing a personal-best 13.88-meters in the men's shot put F41 en route to the silver medal. The medal was the sole U.S. medal of the day after Team USA took home eight yesterday.
Landry's home state was on his mind throughout the competition as Hurricane Ida encroaches on Louisiana and the southeastern part of the United States. He said that the medal was for the people of Louisiana, and hopes that it brings them some good news in a difficult time.
Cassie Mitchell (Warner, Oklahoma) just missed the podium in the women's discus F53 final, finishing fourth. Mitchell is an F51 athlete competing in a field that also featured F52 and F53 classes, a difference that she said is noticeable in their throwing distances. The three-time Paralympian still has club throw on her Tokyo docket, and is the reigning Paralympic bronze medalist in the event.
U.S. Army veteran Michael Gallardo (Los Angeles, California) finished seventh in the men's javelin T64 with a 54.72-meter effort. The 37-year-old first time Paralympian, who was inspired to serve in the military following 9/11, has also completed the Kona IRONMAN and has an Emmy for his work on the intro to MLB tonight.
In his Paralympic debut, Marshall Zackery (Ocala, Florida) took seventh place in the men's 100m T35. Zackery will return to the track for the 200m T35 competition on September 4.
In prelims, 2016 Paralympic champion Breanna Clark (Los Angeles, California) set a Paralympic record in the women's 400m T20 and secured her spot in the final tomorrow night.
Daniel Romanchuk (Mount Airy, Maryland) came back strong a day after winning Paralympic gold to qualify for tomorrow night's finals in the men's 1500m T54 competition. Romanchuk finished third in his heat, while teammates Brian Siemann (Champaign, Illinois) and Aaron Pike (Park Rapids, Minnesota) missed the finals after posting sixth and ninth-place finishes in their respective heats.
Susannah Scaroni (Tekoa, Washington) and Tatyana McFadden (Baltimore, Maryland) rounded out competition by qualifying for the final in the women's 1500 T54 race. Both are seeking their third medal of the Tokyo Games, and should McFadden medal in tomorrow night's final, it would be her 20th overall Paralympic medal, just one off the record in para track and field. Both won their heats to advance. Team USA's Jenna Fesemyer (Ravenna, Ohio) finished sixth in her heat in a stacked field, and will miss the final, but will be back on the final day of competition for the marathon.
Track and field competition resumes on August 31 at 9:30 a.m. JST (August 29 at 8:30 p.m. EST). All races will be live streamed through NBCOlympics.com, on Peacock and through the NBC Sports app. A full schedule of events is available here.
For media inquiries, please contact Kristen Gowdy at Kristen.Gowdy@usopc.org.
TEAM USA MEDALS (Day 6)


Silver:
- Hagan Landry (men's shot put F41)
QUOTES
Hagan Landry
It's a euphoric feeling. My feet still aren't on the ground. You don't come in here expecting a medal, you come in here expecting to perform, and I've done just that. That is a blessing in disguise.
On winning this medal with his family back home in Hurricane Ida:
Especially with them going through what they're going through right now with this hurricane hitting. I hope my people got to see it. The majority of them were blowing up my phone this morning saying they're going to try regardless of the storm, so I hope y'all got to see it. That was for the state of Louisiana. Hopefully it brings a light in this time of dark.
Cassie Mitchell
It's always special to compete for Team USA, this being my third Games. It's a mixed class event with 52s and 53s, and I'm a 51, so I knew this event was going to be tough going in. I threw over 14 meters, that's a good mark for me. It was a little shorter than I would've liked, but it wasn't bad.
The club throw is 51s only, so it's more fair in terms of disability classes. I think coming in, that was my best shot at a medal, so I'm excited for that and will hopefully bring home a medal for Team USA.
FULL RESULTS
For full results from Tokyo 2020, please visit Paralympic.org.

SOCIAL MEDIA
Follow U.S. Paralympics Track & Field on Facebook, Twitter and Instagram for Team USA's latest news and updates.