Paralympians shine on day one of US Paralympics Track Field National Championships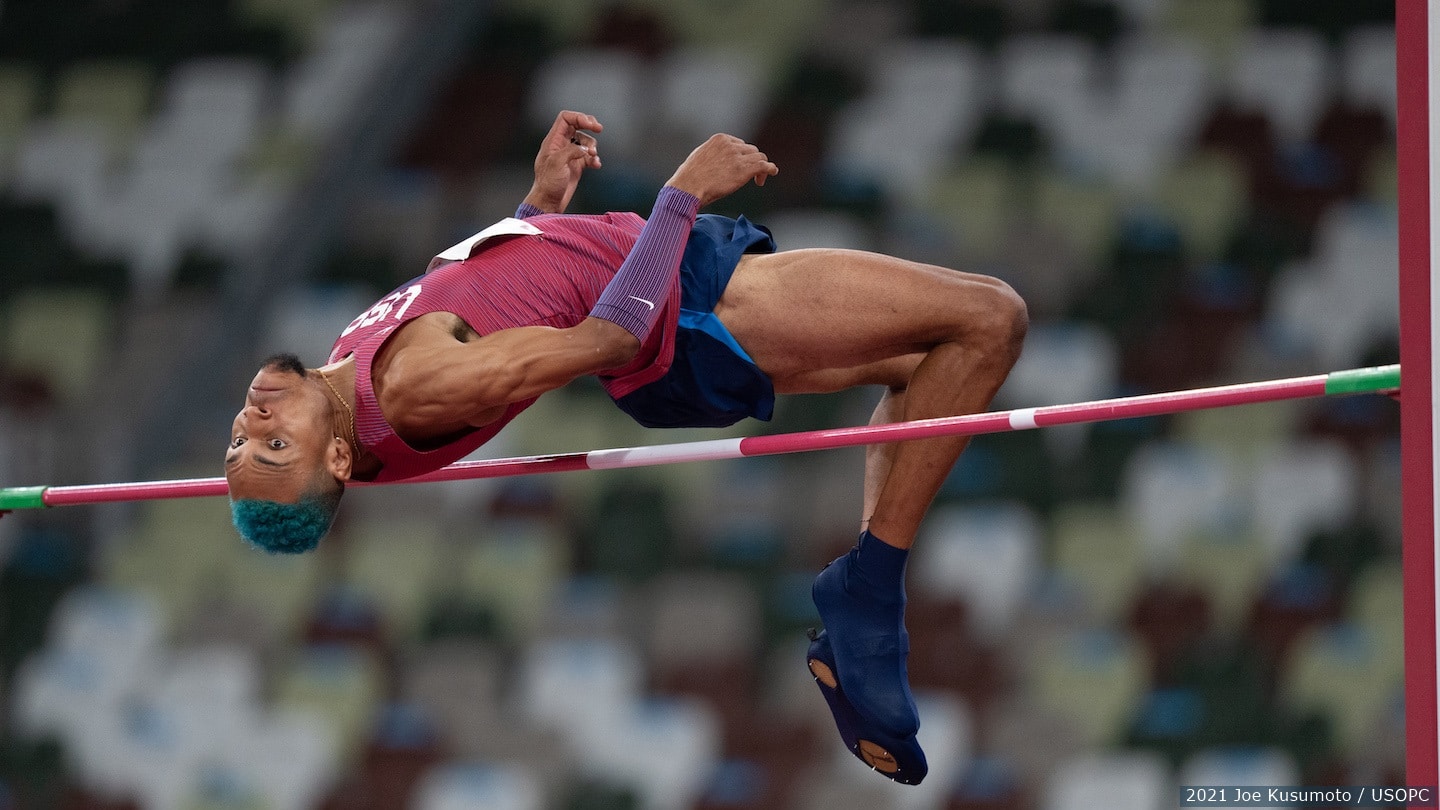 CHULA VISTA, CALIFORNIA – A host of Paralympians won their events to kick off three days of competition at the U.S. Paralympics Track & Field National Championships, presented by Toyota.
Athletes are competing for roster spots on the 2023 world championships team, which will represent Team USA at the 2023 World Para Athletics Championships this July in Paris, France. The team will be announced on Sunday morning following the conclusion of competition on Saturday.
Paralympic champions Daniel Romanchuk (Mount Airy, Maryland) and Susannah Scaroni (Tekoa, Washington) were victorious in the men's and women's 5000-meter T54 races in two of the first events at the Chula Vista Elite Athlete Training Center. Scaroni edged Tokyo teammate Jenna Fesemyer (Ravenna, Ohio) by .4 seconds.
Coming off a marathon season that saw her win the Boston Marathon, Scaroni said she is looking to utilize the endurance she built in her marathons as she looks to qualify for Paris this summer.
"I'm expecting it to cross over, and I really hope it does," she said. "After a marathon season, you get to an event like the 5k, and I think being able to expect the wind and be able to get through it mentally because you're used to figuring out how to make challenges more doable. I think that's where racing marathons helps me a lot."
In the men's race, Romanchuk won comfortably in 10:37.95, beating out six-time Paralympian Aaron Pike (Park Rapids, Minnesota), who took the silver medal, by nearly 20 seconds. Three-time Paralympian Brian Siemann (Champaign, Illinois) was the men's 5000-meter T53 champion.
In an exciting men's high jump mixed class competition, Paralympic medalists Roderick Townsend (Stockton, California) and Dallas Wise (Columbia, South Carolina), as well as 18-year-old Paralympian Ezra Frech (Los Angeles, California) each were crowned national champions in their respective classes.
Frech tied his personal best, hitting the 1.85-meter mark in the T64 high jump, while Townsend and Wise jumped 2.09 and 2.05 meters, respectively. Already a three-time Paralympic champion, Townsend is coming off a performance at last month's Mt. Sac Relays in which he broke his own world record, setting the new mark at 2.15 meters. Wise, meanwhile, has been excelling as a member of the University of Southern California track and field team, where he recently helped the Trojans to a second-place finish at the Pac-12 Championships.
Townsend also began serving as Frech's coach this season.
"For me, it's really important to have the sport be even bigger and better," Townsend said. "I'm 30 years old right now, [LA 2028] is likely going to be my last hoorah, but knowing that these guys [Ezra and Dallas] are the future of the sport is really important to me."
In throws, Paralympic bronze medalist Josh Cinnamo (San Diego, California) competed in his hometown and threw 15.58 meters to win the men's F46 event. National team member Devin Huhta (Battle Mountain, Nevada)'s throw of 14.41 meters won him the men's F12 shot put title.
Paralympic medalists Jaleen Roberts (Kent, Washington) and Brittni Mason (Cleveland, Ohio) won the women's 200-meter T37 and T46 races, respectively. Roberts and Mason, who each put together multi-podium meets at the Paralympic Games Tokyo 2020, are both seeking their second world championships berth. In the women's 200-meter T64 race, Paralympians Sydney Barta (Arlington, Virginia) and Beatriz Hatz (Lakewood, Colorado) went 1-2, with Barta taking the top spot at 28.09 seconds.
Roberts, who won Paralympic silver in the long jump and 100-meter race in Tokyo, ran a near personal-best in her 200-meter today.
"That was my second-fastest time, so I shocked myself," she said. "Aside from the 200, I've been training for my other events pretty hard and staying locked in as far as my lifestyle choices. I think the pre-race adrenaline helped a little bit as well."
Mason, meanwhile, won three medals in her Tokyo campaign, and is the 2019 world champion in the women's 100-meter T46.
"I was coming in here trying to focus on executing certain pieces of my race that I've been struggling with this year, and I felt like I did a pretty good job," Mason said. "The rest of the season, my biggest goal is to finish healthy and get the gold medal at worlds this year."
In the women's visually impaired 200-meter races, Taylor Talbot (Ontario, Oregon) and Erin Kerkhoff (Coralville, Iowa) were crowned champions in the T12 and T13 competitions, respectively. Talbot and Kerkhoff, both Tokyo Paralympians, are each seeking to represent Team USA at their first world championships.
Other Paralympians to take home national titles on the meet's opening day include Jonathan Gore (Fayetteville, West Virginia), who won the men's 200-meter T64, and Marshall Zackery (Ocala, Florida), who was the men's 200-meter T37 champion.
Competition resumes Friday at 8:30 a.m. All sessions will be streamed live on the U.S. Paralympics Track & Field Facebook page and at this link. Follow U.S. Paralympics Track & Field on Facebook, Instagram and Twitter for updates and results from the weekend.
For media requests and photo inquiries, please contact Kristen Gowdy at Kristen.Gowdy@usopc.org.
Medalists
Men's Shot Put F57
1. Marco Borges (BRA)
2. Dennis Ogbe
3. Anthony Pone
Men's 5000m T13
1. Noah Scherf
2. Caleb Howard
Men's 5000m T53
1. Brian Siemann
2. Phillip Croft
3. Wyatt Willand
Men's 5000m T54
1. Daniel Romanchuk
2. Aaron Pike
3. Evan Correll
Women's 5000m T54
1. Susannah Scaroni
2. Jenna Fesemyer
Men's High Jump T42
1. Sharad Kumar (IND)
Men's High Jump T46
1. Roderick Townsend
Men's High Jump T47
1. Dallas Wise
Men's High Jump T63
1. Ezra Frech
Women's 200m T12
1. Taylor Talbot
Women's 200m T13
1. Erin Kerkhoff
2. Alaina Gott
Women's 200m T35
1. Delaney Nolin
2. Kira Stevens
3. Brianna Salinaro
Women's 200m T37
1. Jaleen Roberts
2. Michelle Cross
3. Madison Haha
Women's 200m T44
1. Catherine Carey
Women's 200m T46
1. Brittni Mason
2. Emily Lopez
Women's 200m T64
1. Sydney Barta
2. Beatriz Hatz
3. Chloe Chavez
Men's 200m T35
1. Marshall Zackery
2. Matthew Paintin
3. Austin Spalla
Men's 200m T37
1. Shea Hammond
2. Tucker McCrady
3. Ben Brandt
Men's 200m T64
1. Jonathan Gore
2. Gregory Walker
Men's Shot Put F12
1. Devin Huhta
Men's Shot Put F37
1. Ben Brandt
2. Trent Clayton
Men's Shot Put F38
1. Sam Winter
Men's Shot Put F42
1. Tre Fess
Men's Shot Put F46
1. Josh Cinnamo