Noah Malone Has Learned To Embrace A Busy Schedule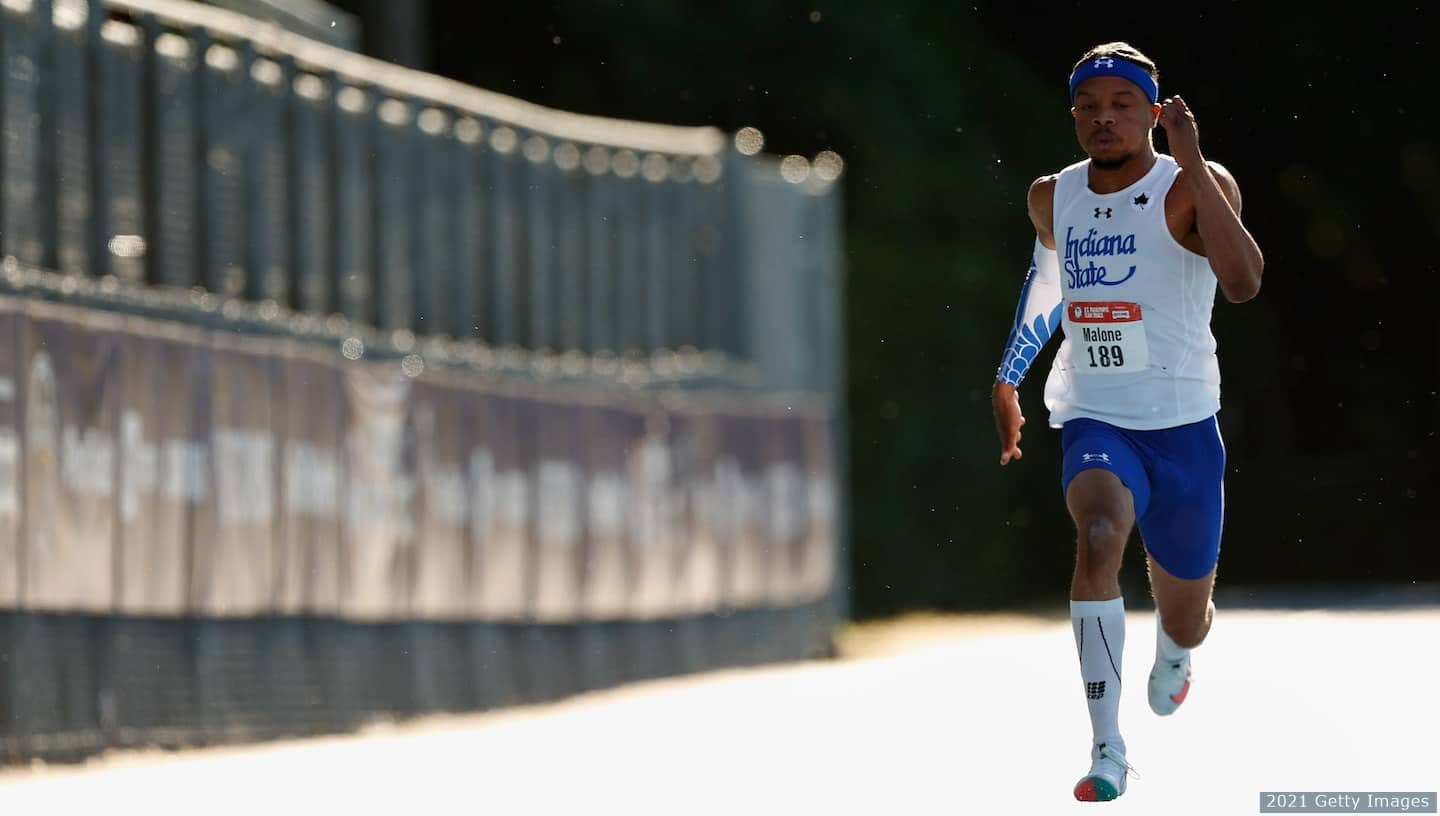 Noah Malone competes at the U.S. Paralympics Track & Field Team Trials. (Photo: Getty Images)
Noah Malone is a busy man.
In addition to handling the rigors of being a college junior, he is one of the leading performers for the Indiana State track and field team while also competing for the U.S. Para track and field team.
Malone is legally blind due to a diagnosis of Leber's hereditary optic neuropathy, a rare genetic disease that leads to central vision loss. The diagnosis, which he received at the age of 13, also led Malone to becoming an author. He has a published memoir called "Losing Vision, Not Dreams: Reflections on My Teenage Years."
Through focus and discipline, the 21-year-old has trained himself to handle the rigors of a life that pulls him in many different directions.
"If you asked me three years ago, I might have said yes," Malone said about it being difficult to handle a packed schedule. "But each year, I get more confident in my ability to handle the workload and learn how to better handle the workload."
Malone finished third in both the 60- and 200-meter dash at the Missouri Valley Conference Indoor Track and Field Championships Feb. 26-27, helping the Sycamores to their second consecutive MVC indoor title.
While it was an expected achievement for Indiana State, Malone said that the team had to guard against overconfidence heading into the meet.
"As a team, we were going into that meet in a safe way," he said. "We weren't expecting too much; that would've thrown us off our game. We came in confident knowing that if we did what we had done to get here, we should come out with the win."
With the conclusion of the indoor season, Malone and his Sycamores' teammates moved outdoors for their "second season." He started off well, winning the 100 with a time of 10.43 seconds at the Don McGarey Invitational in Kennesaw, Georgia. Malone also anchored the 4x100 relay team to a second-place finish.
While Malone says there are some differences in competing outdoors rather than indoors, he prefers running outdoors, where the differences favor him as one of the few vision-impaired competitors in Division I track and field. Since Malone has some vision, he is able to race without a sighted guide.
The bigger differences come between competing collegiately and competing internationally.
In college, Malone is competing on a regular basis, and with an emphasis on the team result in addition to his own. Para meets are much less frequent, he said, and they typically take place during the college offseason.
"It's definitely two different games," he said.
Malone, who earned a gold medal in the universal relay and a pair silvers in the 100 and 400 T12 at the Paralympic Games Tokyo 2020, admits that while Paris 2024 is in the back of his mind, his focus remains on the Sycamores.
"Don't want to get too far ahead of myself," he said. "It's in my mind, but as far as prep, not yet. I'm 100 percent all in on Indiana State."
During his childhood, Malone was "strictly basketball," as he tells it. But as an active child that was "always running," his mother, LaTasha Sturdivant, took him to compete with a local track and field club in his native Indiana. It wasn't exactly love at first race for him.
"I was nervous when I was younger to compete at a high level, and I didn't like to practice," Malone said. "But I was fast, faster than people that were doing this for years. Over time, I began to learn to enjoy practice, enjoy the process of getting better, and then I just did get better mentally and physically."
Malone said that he sometimes thinks of his achievements being an example for other, younger legally blind athletes to follow. He relays his experiences through a blog at noahmalone1.com.
"I think in the future there could be more who would try and attempt to get out there," he said.
Tom Carothers is a sportswriter based in Minnesota. He is a freelance contributor to USParaTrackandField.org courtesy of Red Line Editorial, Inc.