Jeremy Campbell's World Record Highlights Final Day of Desert Challenge
by U.S. Paralympics Track & Field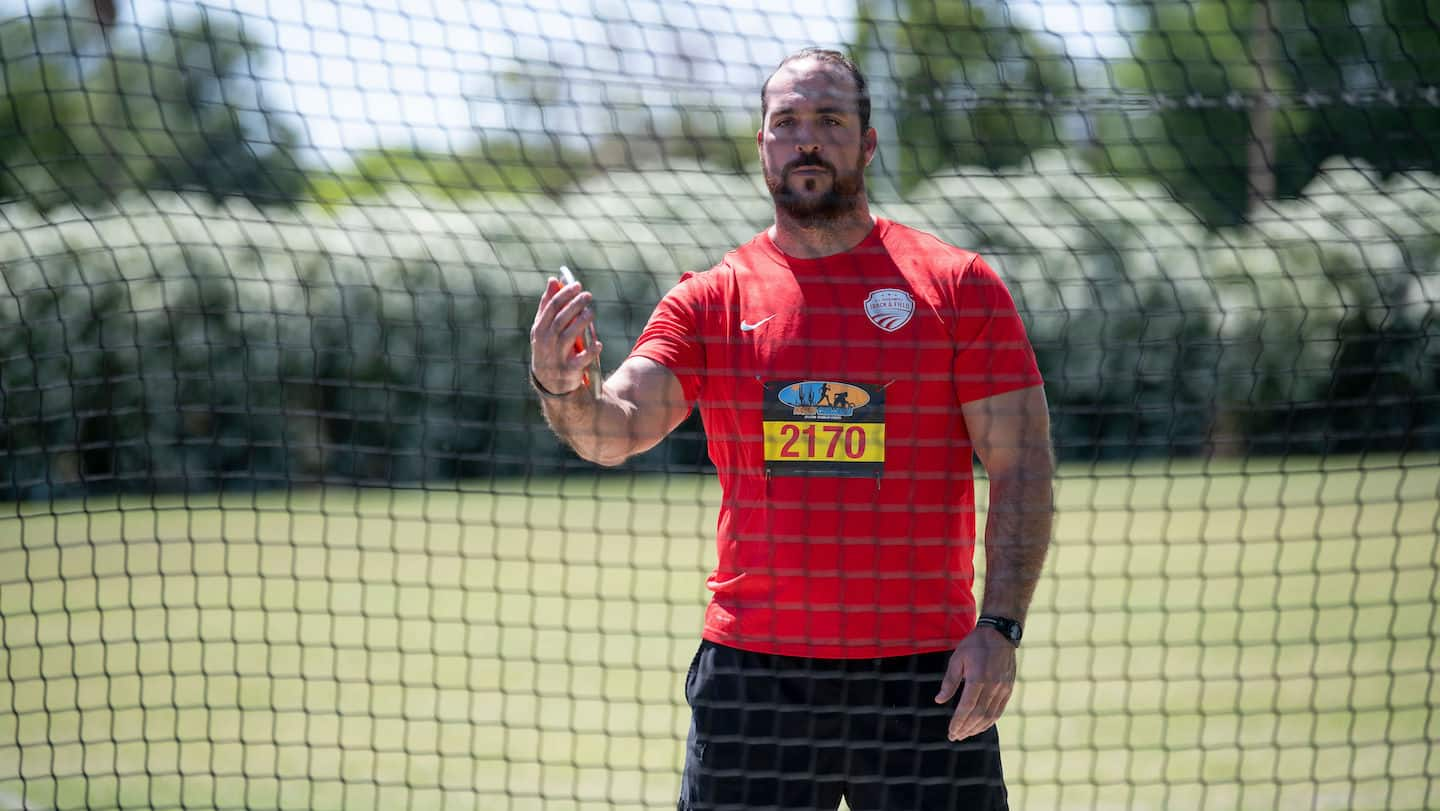 Jeremy Campbell prepares for his throw in the men's discus F64. (Photo: Sandra Tenuto)
MESA ­– Three-time Paralympic champion Jeremy Campbell (Perrytown, Texas), showed the world today that he is ready to chase gold in Tokyo. Competing in the men's discus throw F64 in the final day of the Desert Challenge Games, Campbell threw 65.86, setting a new world record and sending him into next month's Paralympics team trials on a high note.
Many of Campbell's teammates put together big performances on the third day of competition as well. World champion Brittni Mason (Richmond Heights, Ohio) followed her win in yesterday's women's 200m T45-47 with victory today in the women's 100m. Jaleen Roberts (Kent, Wash.) was another repeat winner, taking home gold in the women's 100m dash T37. Sydney Barta (Arlington, Virginia) was impressive with a win in the women's 200m dash T64, and seven-time Paralympic medalist Raymond Martin (Jersey City, New Jersey) won the men's 1500m run T52. Daniel Romanchuk (Mount Airy, Maryland), Ezra Frech (Los Angeles, California), Breanna Clark (Los Angeles, California) and Cassie Mitchell (Atlanta, Georgia) also stood out in their respective events.
Full results from the three days of competition are available here. Team USA next heads to the U.S. Paralympics Track & Field Team Trials, presented by Milk-Bone, which will take place June 17-19 in Minneapolis, Minnesota. From there, the Paralympic team will be named.
QUOTES
Raymond Martin
"It's a good benchmark heading into Tokyo. It feels great being back, I feel like I haven't seen anyone in so long, and everything is being held safely. It's really nice getting back into it."