U.S. Wheelchair Racers Use Swiss Business Trip As Key Trials And Tokyo Prep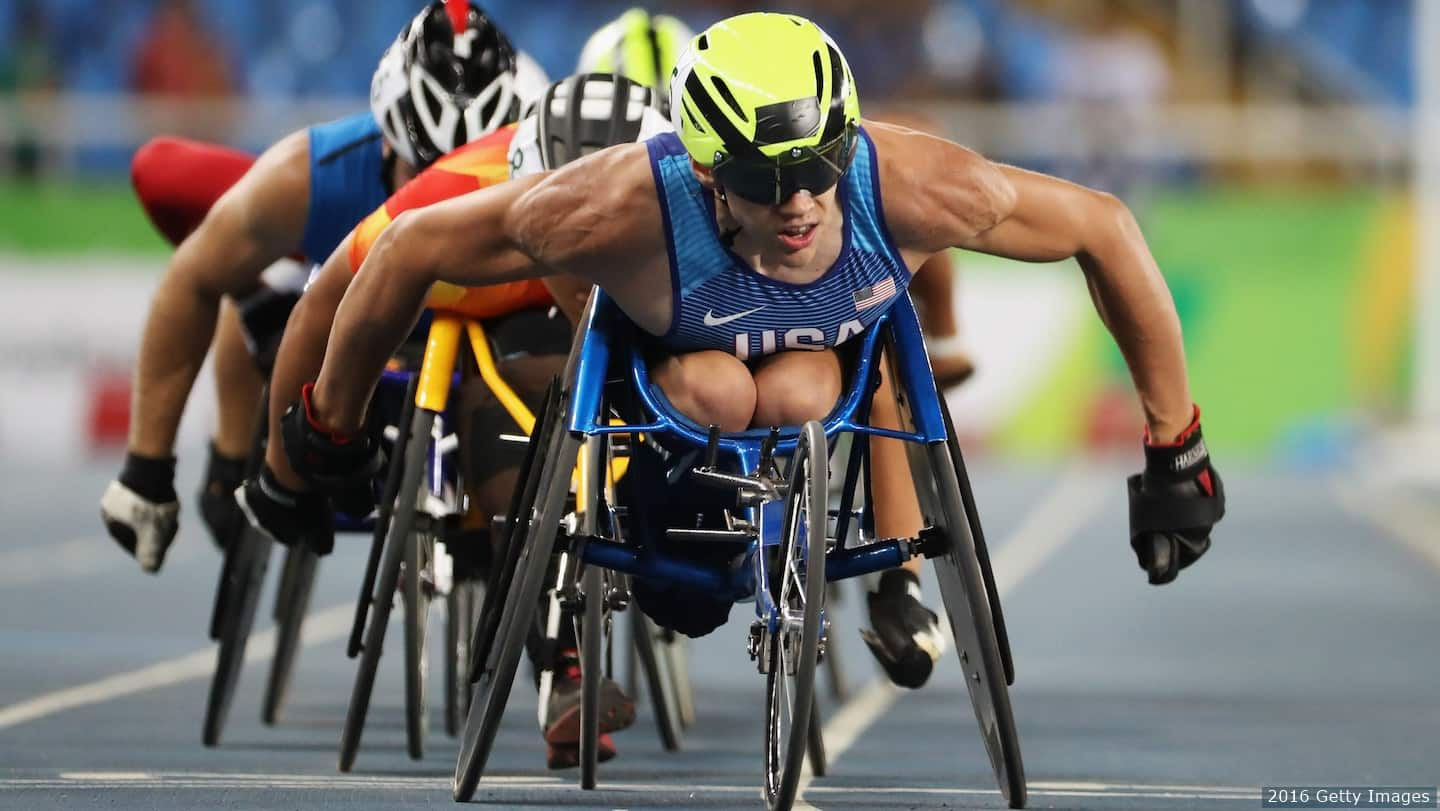 Nearly two years in the making, Daniel Romanchuk was not messing around in Nottwil, Switzerland.
Romanchuk, often deemed as one of the best wheelchair racers in the world, competed in thirteen races in six days, and set a world record.
"It was great to be able to race with people again after training by myself for the vast majority of the past year," Romanchuk said."Everyone went through different situations and circumstances with training and life last year, so seeing everyone from around the world in person again was really great."
The Paralympian competed alongside other Team USA wheelchair racers in the World Para Athletics Grand Prix 2021 and the Swiss Nationals at the Sport Arena Nottwil. The Grand Prix was from May 14-17, and the three-day Nationals kicked off immediately thereafter.
In the Grand Prix the T54 racer finished first in the 800-meter (1:33.37), ahead of France's Julien Casoli (1:34.01) and Switzerland's Marcel Hug (1:34.60). Romanchuk won also won gold in the 400 at 00:46.15 in front of Nathan Maguire of Great Britain, and Finn Leo-Pekka Tähti, who tied for second at 0:47.54. Romanchuk nabbed silver in the 5000in a time of 10:17.46.
The racing star was joined by many of his fellow University of Illinois racers, including Tatyana McFadden. McFadden, T54, finished second in the 400 (00:54.51) behind Swiss Manuela Schär (00:53.10).
Susannah Scaroni, T54, was grateful to see international racers in person again. Scaroni won gold in the 5000 (11:42.93), and silvers in the 1500 (03:24.94) and 800 (01:48.03).
"It feels great to have the opportunity to be with the women," she said. "Everyone has had to face the challenges brought by the pandemic, and so I feel that this experience has been cherished by each of us.We all recognize how huge of a gift being at this competition is."
Typically, the athletes have time to wander around Switzerland between races and explore Mount Pilatus. This year, their movement was limited to the COVID-19 pandemic, so that gave Scaroni more time to work on her master's thesis.
Romanchuk enjoyed the overall view he did have.
"Switzerland has so many beautiful snow-topped mountain ranges mixed with rolling hills, and yes, cows, with their bells, are everywhere, even right in the middle of towns," Romanchuk said. "The scenery is incredible."
The U.S. racers now return to home soil with the U.S. Paralympic Team Trials inching closer. It will be held June 17-20 in Minneapolis, and it is the last qualifying eventfor the Paralympic Games Tokyo 2020.
Scaroni wants to be at the peak of her performance when the time is right.
"I will be working on a lot of skills that can be functional in both the track as well as the marathon," Scaroni said.
Those who train at Illinois, like Romanchuk and Scaroni, haven't had much time to train on the track. Most mornings, the team, along with head coach Adam Bleakney, pushes on the streets around the Champaign and Urbana areas, and the racers will make frequent visits to Illinois' track for sprints.
Romanchuk hopes they will pick up where they left off.
"That's definitely in the plan," he said. "Being on the track is very different from the road. I'm looking forward to talking to my coach, Adam Bleakney, about how the races went and what he thinks I should focus on."
While Romanchuk remains hungry for better times, he said he is pleased with his progress toward Tokyo.
"I'm happy with how everything is performing at this point," he said.
Other Team USA athletes competing included Yen Hoang, Josh George, Chelsea McClammer, Aaron Pike, Brian Siemann, Casey Followay and Jenna Fesemyer.
Romanchuk won golds in the 400 (00:45.82) and 800 (01:29.80) in the Swiss Nationals. It is not uncommon for international athletes to compete in National events.
Scaroni told TeamUSA.org the five-year gap in between the Rio and Tokyo Games has given her time to slow down and improve skills outside of racing.
"I think I've developed a lot as an athlete and as a person throughout these five years, especially as a wheelchair racer," she said. "I've gained so much crucial experience not only with racing, but also with schooling. So I think you can't underestimate what experience in life can teach you."