A Look At Eight Of The New Faces Looking To Make Noise At Paralympic Trials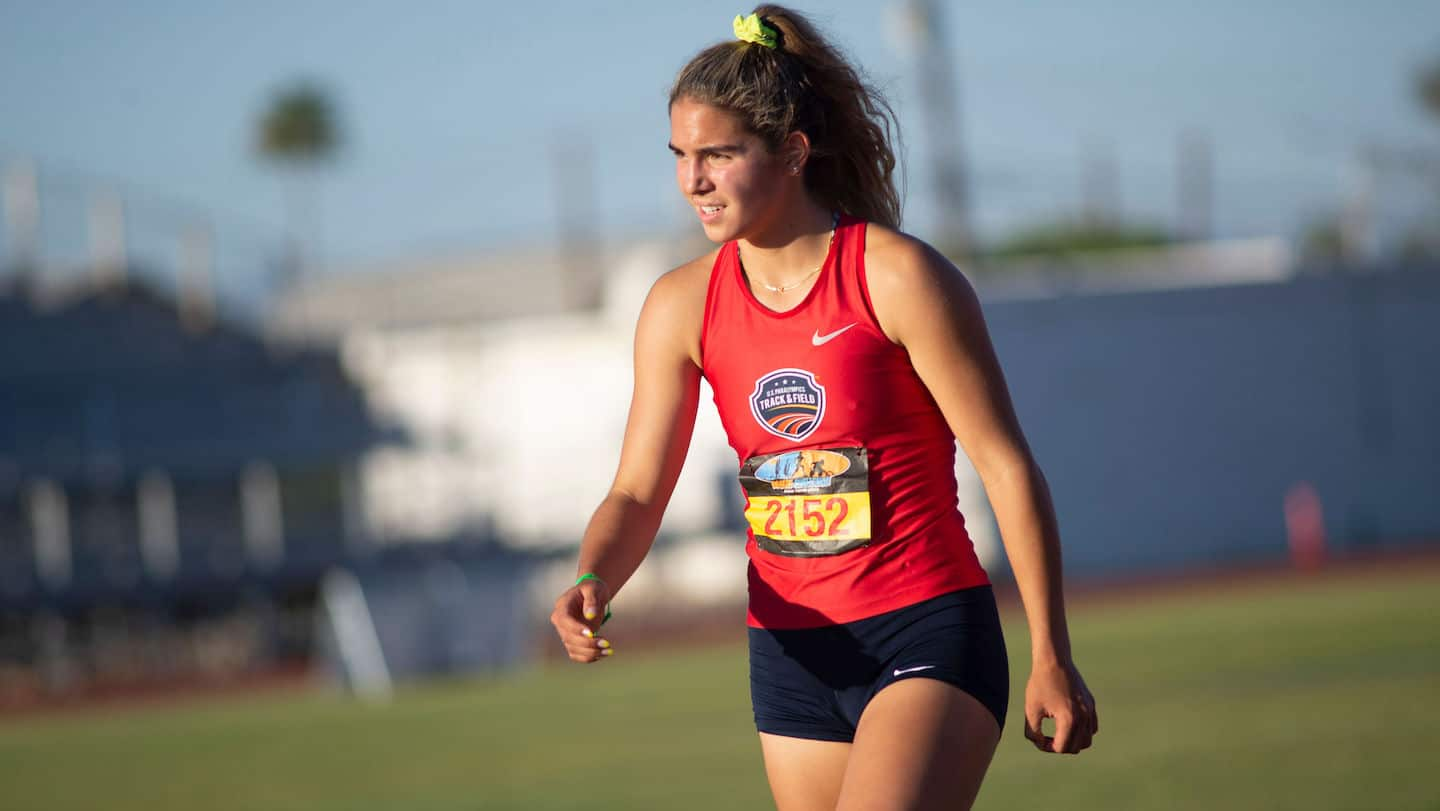 Sydney Barta after a race at the 2021 Desert Challenge Games. (Photo: Sandra Tenuto Photography)
It has been five years since the last U.S. Paralympic Team Trials for Track and Field, and within that half of a decade, a number of new faces have entered the sport. Later this month in Minneapolis, many of them will be looking to qualify for their first Paralympic team.
Here's a look at some of the rising stars who are expected to be top contenders in Minneapolis.
Sydney Barta
The 17-year-old could have the chance to make her Paralympic debut before entering her senior year of high school. Barta is already a World Para Athletics junior champion in the 100- and 200-meter T64 events and also plays volleyball and basketball for her high school in Washington, D.C. She finished fourth in the 200-meter, discus and shot put at the 2019 world championships and during the pandemic has found time to teach herself everything about playing the guitar.
Hannah Dederick
The T54 wheelchair racer is being heralded as the next Susannah Scaroni, as both of their careers originated at the same club in Spokane, Washington, and Dederick considers the three-time Paralympian her idol. Born in China, Dederick was adopted from an orphanage by a volunteer from the U.S. and was raised with five siblings. She won four gold medals at both the 2017 and 2019 World Para Athletics Junior Championships and made her senior world championships debut in 2019.
Ezra Frech
Born missing his left knee, left fibula and fingers on his left hand, the 16-year-old has become one of the biggest disability rights advocates and rising stars in the U.S. The Los Angeles native and social media influencer won gold in the high jump, and bronze in the long jump and 100, at the 2019 World Para Athletics Junior Championships. Off the track, he co-founded Angel City Sports and the Angel City Games, an annual multi-sport competition for people with disabilities.
Joel Gomez
At age 13, Gomez, a visually impaired runner, broke the five-minute mile barrier. He has since gone on to compete at the World Para Athletics Championships and Parapan American Games over the 1,500-meter distance. When not training, he is pursuing his other dream of becoming a touring musician, practicing the ukulele, violin, piano, guitar and writing his own songs.
Kevan Hueftle
The Nebraska rancher was the silver medalist in the 100-meter T64 at the most recent world championships in 2019. He was previously a very successful high school athlete before being involved in a hunting accident in 2005 that left his foot severely injured from a gunshot wound. After recovering from the accident as well as alcoholism, he began pursuing Para track and field in 2017 and has since been on numerous international podiums.
Beatriz Hatz
The 2018 U.S. Paralympics Track and Field High School Female Athlete of the Year is the youngest person living at the U.S. Olympic and Paralympic Training Site in Chula Vista, California. At age 20, she has two junior world titles to her name and was fifth in the 200 at the 2019 World Para Athletic Championships. She has been adamant about not just making the team for Tokyo, but also medaling.
Noelle Lambert
While on the lacrosse team at the University of Massachusetts Lowell, Lambert had her leg amputated following a moped accident. She made a successful return to the lacrosse pitch while also taking up Para track. She finished in fourth place at her first world championships in the 100. Outside of competition, she founded the Born to Run Foundation, which provides specialized prosthetics to younger adults and children that will allow them to live a fun and fulfilling life.
Noah Malone
The 19-year-old legally blind sprinter is a scholarship studentathlete at Indiana State University, a Division I school. He picked up a gold and a silver medal at the 2019 Parapan American Games and is a junior world champion in the 100 and 200. His personal best of 10.7 seconds in the 100 would have won him gold in the T12 classification at the Paralympic Games Rio 2016.
Stuart Lieberman covered Paralympic sports for three years at the International Paralympic Committee, including at the London 2012 and Sochi 2014 Games. He is a freelance contributor to USParaTrackAndField.org on behalf of
Red Line Editorial, Inc.