The Track And Field Roundup For February 9, 2021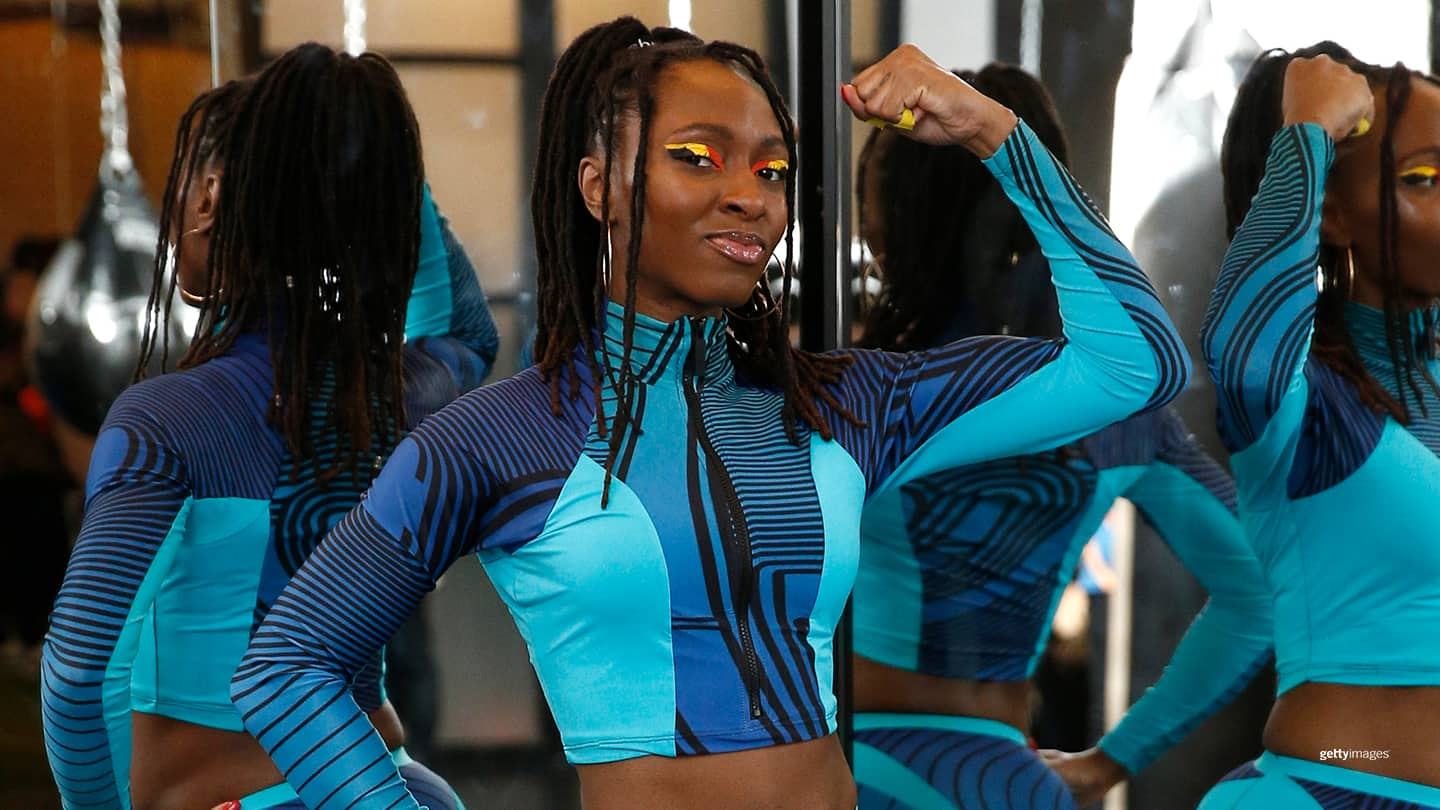 Femita Ayanbeku poses for the Chromat presentation during New York Fashion Week at Rise by We on Feb. 09, 2020 in New York City.
Every other week we scour the web for the latest going on in the world of U.S. Para track and field. Here's what you missed!

Social Media Roundup
It's the prize all track and field athletes around the world will be chasing this summer. The Tokyo medals will not only look shiny and pretty, they're inclusive, too. The medals will have "Tokyo 2020" written on them in braille, and they also have indentations around the side so that they can easily be recognized by touch.

***

Femita Ayanbeku posted in celebration of Black History Month, while noting that it doesn't — and shouldn't — last just one month.

"I am happy to celebrate black history month, I just hope one day our history will be in the school systems, where our children can learn their history all throughout the year instead of cramming it into 1 month every year," Ayanbeku wrote. "Black history is far beyond a 1 month celebration."

***

Sam Grewe is now a cover model, showing off the latest edition of "Sports Planning Guide" magazine, which highlights adaptive sports.

***

There are many ways to cool down after a workout. Chilling out with a dog has to be one of the best, as Beatriz Hatz demonstrated.

***

Ezra Frech is just 15 years old but has come a long way in that short amount of time. He shared just how far in a post on Feb. 1, showing himself four years ago leaping over a stack of pillows in the family living room, juxtaposed with him today doing a box jump on a platform nearly as tall as he is.

"Just goes to show you that you can make your dreams a reality," Frech wrote. "Stay tuned everyone, these next months will be a fun ride :)"

***

Lex Gillette is often rewarding fans with giveaways from his Instagram account, and in January gave away an autographed copy of his new book, "Fly!" But to be eligible for the prize, Gillette wanted to hear from fans what makes them fly. One of the winners was none other than Gillette's U.S. teammate Trenten Merrill, whose response was, "My purpose to inspire others and my passion to be the best I can be!"

***

Noah Malone, now a runner for Indiana State University, scored a win in 60-meter dash in his first collegiate meet. Malone's time of 6.93 seconds was .06 seconds faster than second place. The 2020 Mr. Indiana Track and Field is one of the only legally blind runners to compete in NCAA Division I.

***

Aaron Pike may have just stumbled onto a new sport, some wheelchair racing/skiing hybrid. Pike attached a pair of runners known as Wheelblades to his wheelchair and took them for a spin out on snow, which looked not only fun but fast.

***

A running blade is nothing without a world-class athlete like David Prince using it. But these tools are pretty amazing pieces of technology on their own, as Prince recently demonstrated by seeing how much bounce there is in a blade.

***

Daniel Romanchuk is one among several Team USA athletes who will be running a virtual Shamrock Shuffle, which traditionally takes place on the streets of Chicago around St. Patrick's Day. One advantage of a virtual race is Romanchuk's mom will be able to start the race right alongside her son.

In the News
Jaleen Roberts spoke with a news outlet in Spokane, Washington, where she trains with ParaSport Spokane, about her mental health journey in the wake of the postponement of the Paralympic Games Tokyo 2020 to 2021. Roberts has been open about her mental health challenges over the past year, speaking to TeamUSA.org on the subject last fall. Roberts has become an outspoken advocate for mental health awareness on social media.

***

Tatyana McFadden was profiled in "Women's Running" magazine, which named her one of 25 Power Women of 2021. The 25 honorees were all chosen for how they're helping to shape and change the running industry today.
Todd Kortemeier is a sportswriter, editor and children's book author from Minneapolis. He is a contributor to USParaTrackAndField.org on behalf of
Red Line Editorial, Inc.