Lex Gillette Dreams Big Serving On LA 2028 Athletes Commission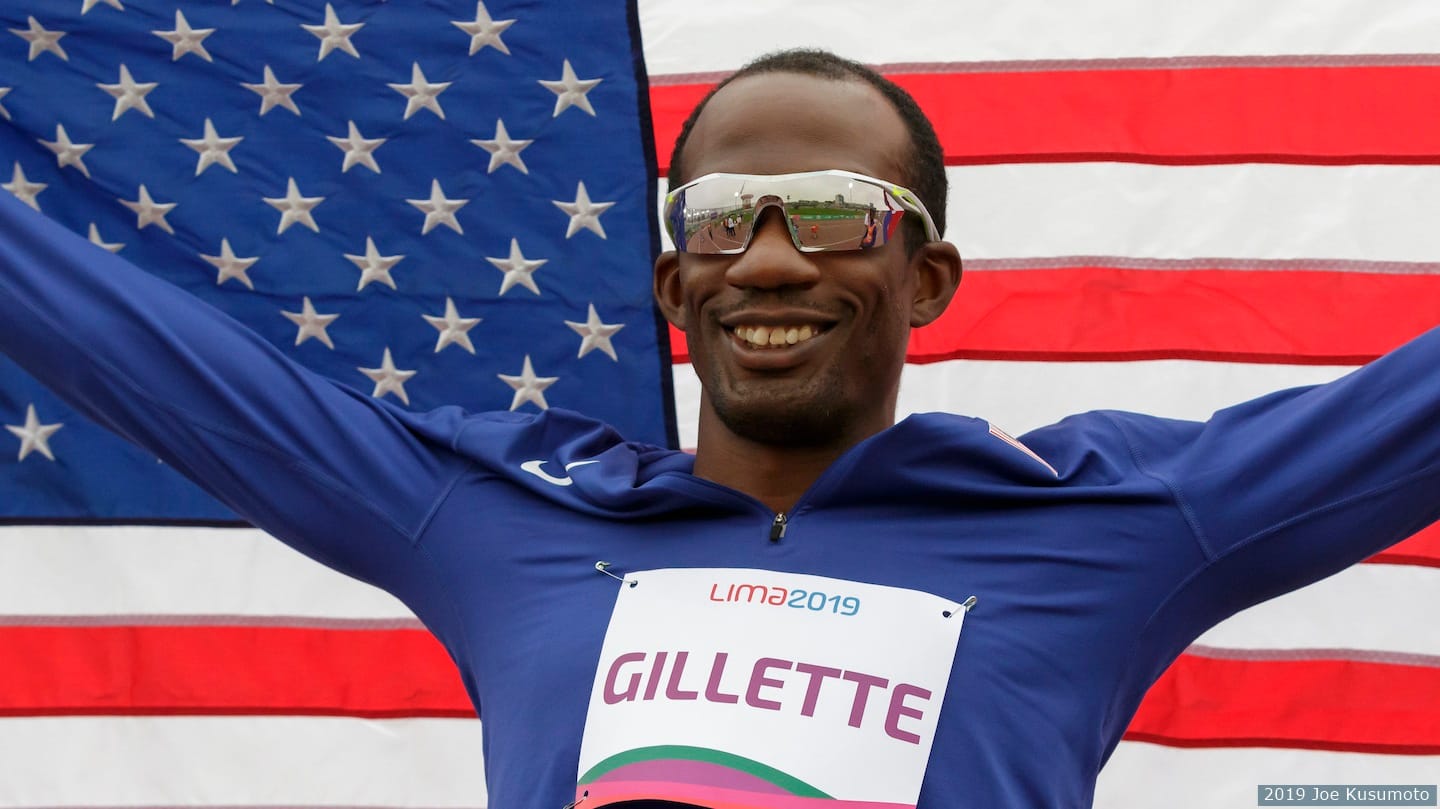 Let's hear four-time Paralympic long jump silver medalist Lex Gillette out. He's got a lot going on, from heading to his fifth Paralympic appearance in Tokyo, to looking ahead to Los Angeles 2028 as a member of the 18-member Athletes Commission for the Games.
Gillette wants to win more Paralympic medals, particularly the elusive gold, with a long-range plan to help make the 2028 Paralympic Games revolutionary. Gillette's plan is not shy: he wants to move the Paralympic Games ahead of the Olympic Games, giving the spotlight in a new order.
"Why not? Seriously, why not?" Gillette, 36, said. "I think it is time to put the Paralympics first, give us the spotlight, and then do the Olympics. I am definitely going to suggest that when we get going."
"I am dead serious — we need to shake things up and make a statement — why not do it in L.A.? I want the L.A. Games to be everything, the biggest, the best, the moment where the Paralympic movement really breaks out and goes to the next level because we help move it there. I think big and plan big."
Gillette was part of the 2024 Los Angeles bid committee, and admits he was hoping to land the Games so he could compete in them. But L.A. moved to 2028, and Paris landed 2024. He's not sure he's going to make it to 2028, but sees 2024 in his competition plans.
Before Gillette can get to work on the Los Angeles Games, he first needs to compete in Tokyo. Getting into prime shape for Tokyo was a challenge because of COVID. The restrictions due to social distancing and quarantines during parts of last year forced Gillette to get creative. Gillette, who is blind due to a childhood illness, usually has a sighted guide.
COVID protocols meant separation from his guide last summer, putting Gillette on his own to train. He devised his own long jump at a local track: he started where he felt the infield grass meet the track surface, then walked out 30 meters. He put down a Bluetooth speaker connected to his iPhone at the other end. He turned on Drake, marking a sound cue for the finish line.
He used his white cane to feel and make sure there were no obstacles, such as hurdles or starting blocks, in his path. Gillette's design worked well, he got in his reps, and got to jam out to some Drake as a bonus.
"I needed to keep training, and that was the best that could be done, so I rolled with it," Gillette, a native of Raleigh, North Carolina, said. "I needed to maintain my high knees, my speed, the feel. Those can go pretty fast if you can't keep up your training.
"I think all of us, whether we are in Tokyo now competing or like we will be soon, faced challenges like this over the past year because of the pandemic. It's obviously not over, we can't let our guard down. But I think the athletes, officials, the planners, everybody involved in the Tokyo Games have done an amazing feat. It's like we have gotten the chance to rise from the ashes, like a phoenix; the true spirit of sports is shining through."
Gillette said one of the most enjoyable parts of competing in four Paralympic Games has been interacting with other athletes. The impromptu moments of sitting down for a meal with Australians in the cafeteria or chatting with athletes from other countries while waiting for the bus are precious.
Those interactions may be more restricted this time, because of the strict COVID protocols to safeguard the Tokyo Games. He still hopes for the opportunity to chat with other athletes, as this time he wants to ask their thoughts about future Games and what they want to experience.
"I have full confidence that everything in Tokyo is going to be first class, so it will be good for me to think about what we can do better or replicate for L.A.," he said. "Getting to talk with other teams and athletes is always good because you learn so much. I just want to be bringing the big ideas that can make everything even stronger. We're ready to level up for sure."
Joanne C. Gerstner has covered two Olympic Games and writes about sports regularly for the New York Times and other outlets. She has written for TeamUSA.org since 2009 as a freelance contributor on behalf of
Red Line Editorial, Inc.